August Schell Named Gold Tier Unity Partner by F5 Networks
Rockville, Md. - August 14, 2018 – F5 Networks announced that August Schell has been promoted to the Gold tier of the F5 UNITY Partner Program.
The F5 Unity Partner Program is designed to work with trusted partners in the enterprise data, networking and security space, as well as partners with expertise in selling into federal government agencies to bring F5's powerful application delivery networking technology and load balancing product capabilities to their customers.
"Partnered together, F5 and August Schell can help our existing and prospective government customers' cybersecurity challenges that come along with the adoption of cloud computing and software-defined environments. Achieving F5 Gold Partner status not only shows August Schell's commitment to the F5 technology but also our investment in enabling the team to bring proven solutions to market for our customers," said Michael Thorp, August Schell Vice Present of Sales.
Being promoted to the Gold tier of the program means F5 is confident that August Schell can provide elite service to customers. It also demonstrates the value that August Schell has placed on ensuring their employees are accredited, trained, and supported.
About F5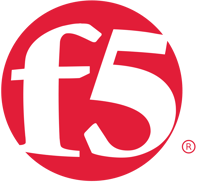 F5 Networks specializes in application delivery networking technology for the delivery of web applications and the security,
performance, availability of servers, data storage devices, and other network and cloud resources.
Known for its load balancing product, F5's product and services line has expanded into all things related to the delivery of applications, including local load balancing and acceleration, global load balancing and acceleration, security through web application firewall and application authentication and access products, DDoS defense, and more. F5 technologies are available in the data center and the cloud, including private, public, and multi-cloud environments based on platforms such as AWS, Microsoft Azure, Google Cloud, and OpenStack.
About August Schell
August Schell is dedicated to delivering agile and innovative cyber security solutions to proactively defend and protect organization's data against cyber attacks. Through our proven expertise with cybersecurity services and solutions, we are masters at designing, deploying and implementing highly secure solutions for on-premise and cloud based computing environments.
They offer a wide range of next-generation products and services for data center security solutions, software-defined data center, big data solutions, and emerging technologies.
August Schell understands how critically important it is to defend critical digital assets and sensitive data from the constant threat of cyber attacks. They do not take this responsibility lightly and it's with integrity that August Schell has defined their approach to our customers.