Gaining Insight into Your Network Flows
How to Visualize Network Performance with Visibility in All Directions
Do You Know Your Network Flows?
The typical IT environment of today includes a combination of virtual, physical, and multi-cloud environments, making it especially critical (and more difficult) to ensure secure and proper operations. If your network is software defined, then it's even more complex. When it comes to SDN, you should be visualizing network performance in all directions, securing your applications with micro-segmentation, plus monitoring and auditing compliance on an ongoing basis.
Fortunately, there's an easy way. Whether you're looking to plan or troubleshoot security, or scale VMware NSX, taking advantage of VMware vRealize Network Insight's capabilities is the way to see your network flows.
"It's extremely beneficial to be able to see all of your network flows, whether they're north-south, in and out of an organization, or east-west, between applications or application components within an organization or data center. This kind of network security assessment does a really nice job of providing network engineers with the visibility they desire, and usually turns up an ah-ha moment or two."

-Ron Flax, CTO at August Schell
What a Comprehensive Network Security Assessment Gets You
There are a number of ways executing this type of assessment will bring benefits:
vRealize Network Insight allows you to identify flows and then define micro-segmentation policies to protect them, plus it speeds up deployment with recommendations for specific firewall rules to apply. It also identifies dependencies between applications in order to drive migration to public clouds, other data centers, or DR sites. Last, it secures SDDC, AWS, and hybrid apps and app tiers.
This assessment will also result in the ability to scale across multiple NSX Managers with powerful visualizations for topology and overall health, and ensures compliance for NSX for vSphere. It even helps you avoid configuration issues through an in-product best practices checklist.
Troubleshooting Networking and Security
vRealize Network Insight unifies the troubleshooting experience across the virtual and physical infrastructure, and it optimizes network performance by identifying topology bottlenecks. It can also troubleshoot AWS infrastructure such as VPCs, Security Groups, and firewall rules.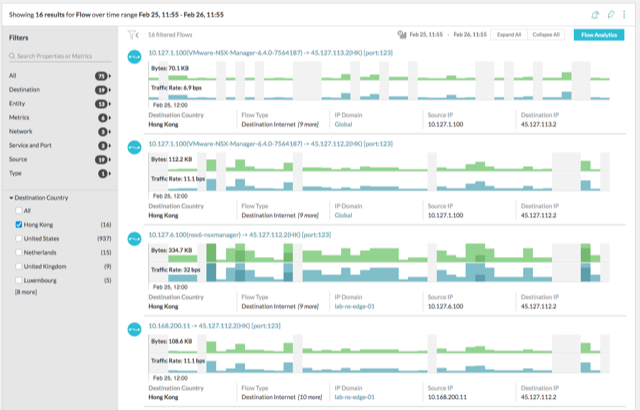 Are You Ready for Your Network Security Assessment? The Team at August Schell Can Assist.
Unfortunately, many organizations don't have a good sense of data flowing in their network, which weakens their overall security posture. Data centers run continuously with components being added all the time, and using vRealize Network Insight will show you what's happening in your network, giving you the opportunity to take action in areas that need attention so that nothing is overlooked. If you were wondering, yes, we can perform this assessment with or without VMware NSX in your environment.
Need to secure your network? August Schell can help you. We'll use vRealize Network Insight to complete a total network security assessment. If you're interested in getting a better view of your network flows, August Schell's professional services team is here for you. Chat with us now, or call us at (301)-838-9470.
---