VMware Cloud Foundation: Streamline SDDC and Hybrid Cloud Deployment
Achieving a Consistent Operational Hybrid Cloud Experience
Obstacles of a Hybrid-Forward Business Environment
The modern business gone digital gives IT the power to deliver services and capabilities using a much faster, more agile, and integrative methodology. However, harnessing the possibilities that digital transformation offers to information technology today requires a way to enable security and connection, and manage resources, across hybrid environments, VMware explained.
Hybrid IT brings a great deal of flexibility, and it allows businesses to choose the resources that best fit their needs, but in the absence of a solution for enabling a consistent operational experience, IT teams overseeing a hybrid strategy are being pulled in different directions.
Traditional IT is run on premise, but in today's world IT consumers prefer to operate in various environments between private and public clouds. Flexibility and the right capabilities for each unique project are desired.
To accommodate this, IT has to secure a multitude of environments with inconsistent processes and tools, which is complicated and time consuming.
Consequently, cloud silos and environmental sprawl ensue, which cost money and make it significantly more difficult to visualize all of the assets that need to be managed and secured.
Through the introduction of the Software-Defined Data Center (SDDC), VMware introduced a new vision for the construct of the hybrid cloud. SDDC brings an entirely new approach to both the operational model and architecture of the data center, which allows IT to fully embrace the hybrid cloud and maximize the business benefits it brings. Within an SDDC, networking, compute, and storage are decoupled from underlying hardware infrastructure and abstracted into logical pools of resources which can be managed and provisioned in a more flexible fashion, VMware said.
To make SDDC easier, VMware Cloud Foundation was born. Cloud Foundation is a unified SDDC platform for the hybrid cloud. It amalgamates VMware's compute, storage, and network virtualization into a natively integrated stack that can be deployed on premise or run in multiple public clouds.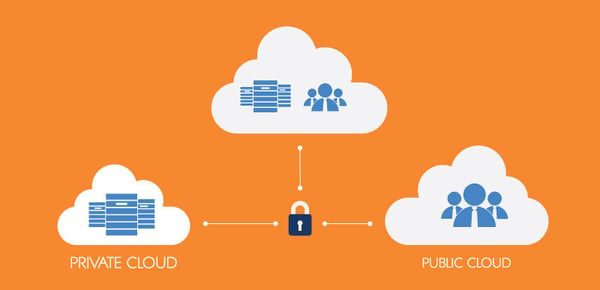 Powering Next Generation Applications by Enhancing Business Agility and Scalability
Cloud Foundation gives organizations and IT teams the ability to realize enhanced business agility and scalability to support the next generation of applications. Public cloud services are a great fit for many applications, but company-owned data centers still play an important role, especially for mission-critical applications that have higher requirements for control and security. Every IT environment type has the potential to be a part of an IT strategy—in response, organizations are increasingly evaluating a shift to a more agile, service-oriented IT model that leverages both private and public clouds. Cloud Foundation allows CIOs to attain the operational and cost efficiency of web-scale cloud service providers, reported by VMware.
VMware Cloud Foundation is comprised of:
VMware vSphere: A virtualization platform built to fuel digital transformation by providing a simplified customer experience, built-in security, and a central app platform.
VMware vSAN: vSAN, native to the market-leading hypervisor, delivers flash-optimized, secure storage for all vSphere workloads.
VMware NSX: The network virtualization and security platform for the Software-Defined Data Center (SDDC), delivering the operational model of a virtual machine for entire networks.
SDDC Manager: A component of Cloud Foundation that provides the end-to-end integration, automated installation, configuration, and life cycle management of a Software-Defined Data Center.
The Cloud Foundation stack can be further enhanced through VMware's automated management platform, VMware vRealize® Suite, providing ongoing performance management, capacity optimization, real-time analytics, and cloud automation capabilities.
Cloud Foundation delivers:
Up to 6-8x faster time to value by eliminating complex processes around system design, testing, bring-up, and configuration.
Increases admin productivity by up to 2x by automating so-called Day 2 operational tasks such as patching, configuration changes or updates, and monitoring.
Reduces overall TCO of private cloud deployments by 30-40%.
Zero hardware costs when consumed as a service on public cloud.
VMware Cloud Foundation with August Schell
At August Schell, one of the things we love about VMware Cloud Foundation is the fact that it's an on-premise solution too—sort of like the easy button for delivering an SDDC. As a Premiere Partner of VMware, August Schell has a full team of VMware engineers ready to help you design and deploy your hybrid cloud. Have questions about how VMware Cloud Foundation can quicken your journey to SDDC? Reach out to an August Schell specialist, or call us at (301)-838-9470.
---

Learn how and why the cloud-native methodology is about building and deploying applications for the cloud model, freeing developers and maximizing efficiency.