VMware Cloud on AWS GovCloud
VMware Cloud on AWS GovCloud is the "easy button" for migrating workloads to a FedRAMP authorized cloud for government.
For about a year now, VMware has been selling and operating their cloud-based solution for their commercial customers. The solution provides a way for customers to run VMware's best in class virtualized data center software in Amazon's public cloud data centers. This enables customers to leverage hybrid cloud to expand current operations, migrate workloads to cloud, or establish brand new cloud-based environments in a way that is efficient, easy to operate, and maintainable with the same IT staff they already have. VMC on AWS provides customers with a hosted solution for running familiar VMware software in a cloud friendly, elastic (meaning you can easily scale up or down depending on your needs), and managed environment. The service is sold by VMware and its distribution/reseller partners and is run by VMware.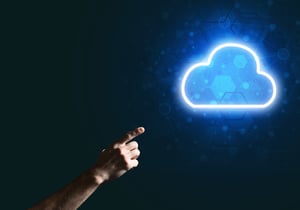 For government customers looking to solve their cloud first initiatives without having to learn about EC2, S3, or any other AWS components, this is the perfect solution. If you are an existing VMware customer, there's no retraining your IT staff either, since this is the same VMware software they already know how to operate. They just don't have to manage the physical hardware, storage arrays or networks.
This is truly the easy button for government agencies looking to migrate to the cloud!
There are many uses cases for cloud, containers, and serverless technology. It all depends on the focus and goals of your organization, IT group and developers. If you're in search of more information on how container technology applies to your business, we're happy to share our insights. Reach out to August Schell today, or call us at (301)-838-9470 to chat more.