What is IT Modernization, and Why Should I Care?
Tackling IT Modernization End-to-End
What is the Meaning of IT Modernization?
The IT industry has a lot of definitions for IT modernization. If you consider the federal or DoD roadmap, there may be some minor variations, but the underlying question is: can we gain the ability to provide architectures and leverage some of the commercial scale that supports it, resulting in operating IT more effectively at a cheaper cost? Many organizations, including the DoD and federal government, have formally identified ways to execute on this initiative. Suggested actions often include leveraging the commercial cloud, modernizing the network, and having a common set of architectures and processes that provide shared services. Much of the incentive comes from the fact that many businesses have gone to the public cloud and reported significant cost savings, though this isn't necessarily the case for every business and agency.
If there's the potential to save money on equipment, power and cooling to run your on-prem solutions, as well as the pure hardware and disparate systems—versus outsourcing IT to a commercial company, you'll save money. You can also transition your applications and protect data faster in an environment that's considered more efficient.
IT modernization, especially for the government, is an unavoidable requirement (CA Technologies). It's necessary to deliver:
Required levels of security
Functionality
Efficiency
The ability to deliver better services to end users
Differentiating Between IT Modernization and Digitalization
It's worth taking a moment to differentiate between digital transformation and IT modernization. They're both buzzwords (though important ones, when you get back to the basics), but they do go hand-in-hand.
Let's start by saying that both are byproducts of digitalization: the utilization of digital technology for the purpose of modifying business models and identifying new avenues of revenue generation and opportunities to enhance value. It encompasses the process of moving to a digital business.
Digital transformation drills down on the changes you actually have to make as an individual organization in order to keep pace with digitalization, including the application of digital capabilities to products, assets and processes.
IT modernization focuses on bringing your IT infrastructure up-to-date, and focuses on addressing operational challenges, including efficiency, security, and agility.
Both digitalization and IT modernization are based on digital processes and admittedly tend to be positioned as panaceas. Moving to the cloud or making a process digital is not going to perfect your entire business, but there are justifiable reasons to invest in both initiatives.
A key thing to remember about IT modernization is that before you modernize all of your assets, you will need to take a detailed look at your architecture, underlying apps and execute on a complete analysis of how you're going to get to your end state—otherwise you may end up with an unintentionally hybrid architecture, which may not be the kind of infrastructure you're looking to achieve.
Why Should IT Modernization Matter to Your Business?
Every organization today is facing IT modernization issues. This could include any of the following initiatives and challenges (McKinsey&Company), and these are just a few:
Shifting to new technologies
Microservices for delivering software
Cloud-based computing
Serverless computing
Managing or shifting from aging software and hardware
Digitizing the customer experience
Regardless of your focus areas at present, it matters because there's no escaping it, and you're going to have to update your architecture to keep pace with the evolution of technology and remain competitive. There are two IT modernization takeaways you'll need to keep in mind.
First, you have to plan for it. It's not as simple as just moving to the public cloud and magically achieving data security. You have to plan how you'll get there, as well as the security controls involved in protecting critical information—and have enough situational awareness to adapt to change and protect yourself from emerging threats. Remember that IT modernization isn't just going to happen by itself.
Second, know that in the past, most organizations have preferred modernizing IT incrementally, prioritizing the most critical issues and dealing with other issues as they arise. But digitalization has given rise to so much disruption that businesses need to start taking an end-to-end approach to IT modernization.
This type of approach to system upgrades is a very different perspective on IT. The intention is to shift your IT organization from being a shared service to a fundamental aspect of operating your business. IT decision makers are partners, not service providers.
---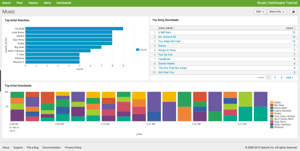 Modernize Your IT Systems with August Schell
August Schell has established strong partnerships with technology providers who have comprehensive plans for IT modernization. Here are just a few things we can help out with:
Harnessing the power of Splunk to enable security and event management
Monitor your data in real time
Support a hybrid environment by correlating IT information together
Network virtualization using VMware NSX, designed to make the network piece of IT cheaper and more efficient all the way down to the data center
Utilizing CloudBolt to tie cloud technologies together and move IT capabilities around easily to maximize efficiencies
Manage endpoints and security with tools such as Cylance and Carbon Black
Build and manage PKI at scale
If you're feeling overwhelmed by the prospect of end-to-end IT modernization, we have a breadth of knowledge in areas that will be important for on prem, hybrid and multi-cloud solutions. Reach out to us now, or call us at (301)-838-9470.